Request a callback?
Please fill this form.
It is a well-known fact that maintaining an 'ideal body weight' is the key to good health and a higher quality of life. Furthermore, losing weight refers to the loss of total body mass as a result of efforts to improve fitness and health, or to change one's appearance through slimming.
What do our experts say about this treatment?
Weight loss in overweight/obese people can reduce health risks, improve fitness, and even postpone the onset of diabetes. It has the potential to reduce pain and increase movement in people suffering from knee osteoarthritis. Weight loss can lead to a reduction in hypertension (high blood pressure), but only if the body expends more energy on work and metabolism than it absorbs from food or other nutrients. It will then use stored reserves from fat or muscle, gradually leading to weight loss.
Obesity treatment and our panel of experts.
OFY is the best obesity clinic, providing the most effective and assured weight loss through passive activity, diet modification, and physical activity. Their slimming programme is scientifically based, and their services are provided by a qualified and experienced team of doctors, dieticians, and therapists. Furthermore, they do not advocate the use of appetite suppressants, drugs, or strenuous exercise.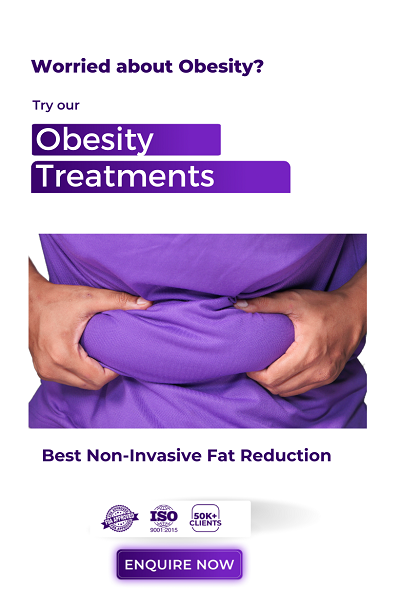 Explore More Body-Shaping Treatments