Request a callback?
Please fill this form.
High-intensity focused ultrasound (HIFU) is a new cosmetic therapy for skin tightening that can be a noninvasive and painless alternative to face lifts. It employs ultrasonic waves to stimulate collagen production, resulting in tighter skin. The team at OFY, will provide the best HIFU treatment of all time. We use modern technologies and high-end equipment for such quality results.
Multiple clinical trials have shown that HIFU is a safe therapy. Thousands of successful treatments are currently being conducted around the world, with excellent success rates. It's a minimally invasive treatment. Unlike a standard facelift, this minimally invasive surgery addresses the skin and supports the underlying layers without altering or cutting the skin's surface. 
So discard the old and surgical ways of lifting your spirit and skin!
What do our experts say about the treatment?
The experts believe that this is one of the best skin tightening treatments available in the market. They say that these treatments are studied and analyzed critically, and they are entirely safe in the short and long term. This treatment requires you to take certain precautions before and after this skin tightening treatment.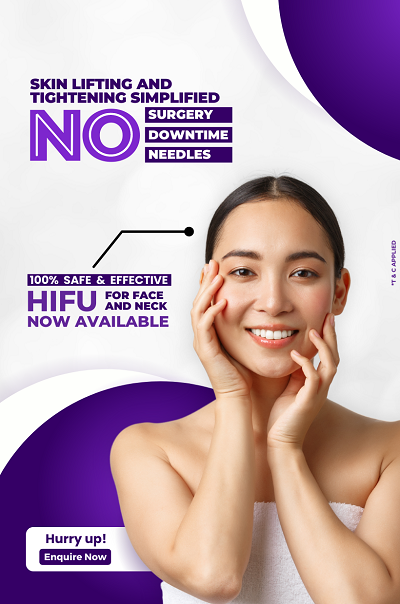 Explore More Skin Treatments